Manuacturers Price Galvanized tooth Steel Grating Good Quality
Product Description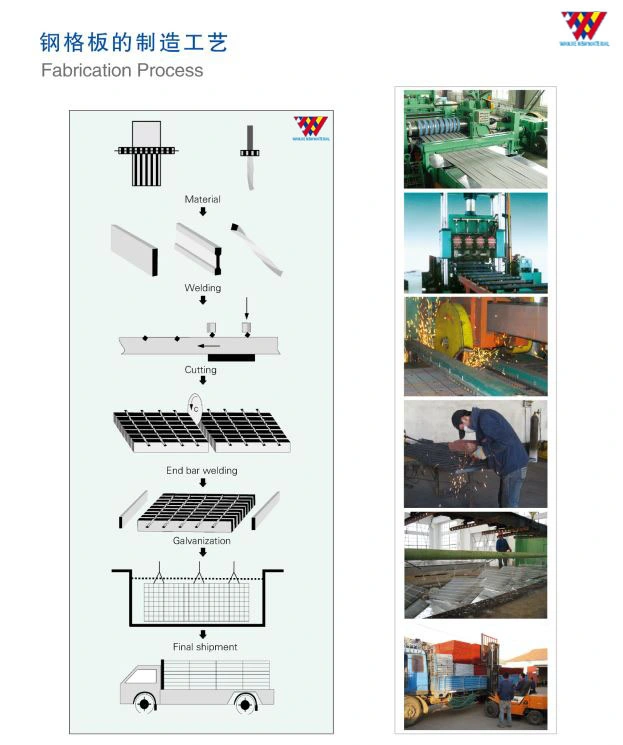 Structure of Steel Grating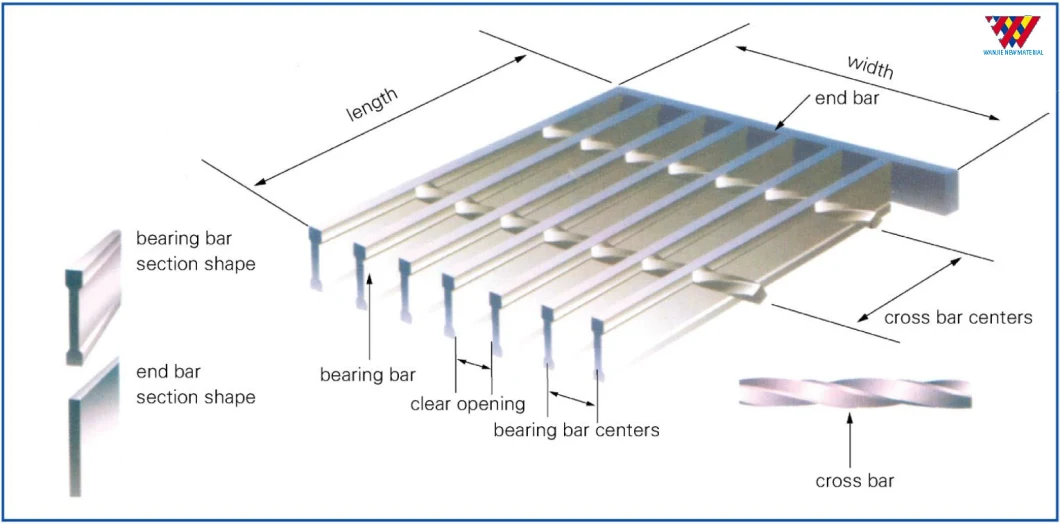 Steel Grating
Bearing bar centers:
15-30, 40, 60, 80, 90 mm etc. with 30, 40 mm recommended.
Cross bar centers:
any greater than 30mm is ok. with 50, 100mm recommended.
Marks:
Example: G 325/30/100 WFG
Size :
Customized
Standard of Steel Grating
| | | | |
| --- | --- | --- | --- |
| | Steel Grating Standard | Steel Material Standard | Hot Galvanizing Standard |
| China | YB/T4001.1-2007(YB/T4001-1998) | GB 700-88 | GB/T13912-2002 |
| England | BS4592-1:1995 | BS 4360:1990 | BS 729 |
| U.S.A | ANSI/NAAMM(MBG531-2000) | ASTM A36/A36M-96 | ASTM A123/A123M-97a |
| Australia | ASI657-1992 | AS3679 | AS1650 |
Specifications & Marking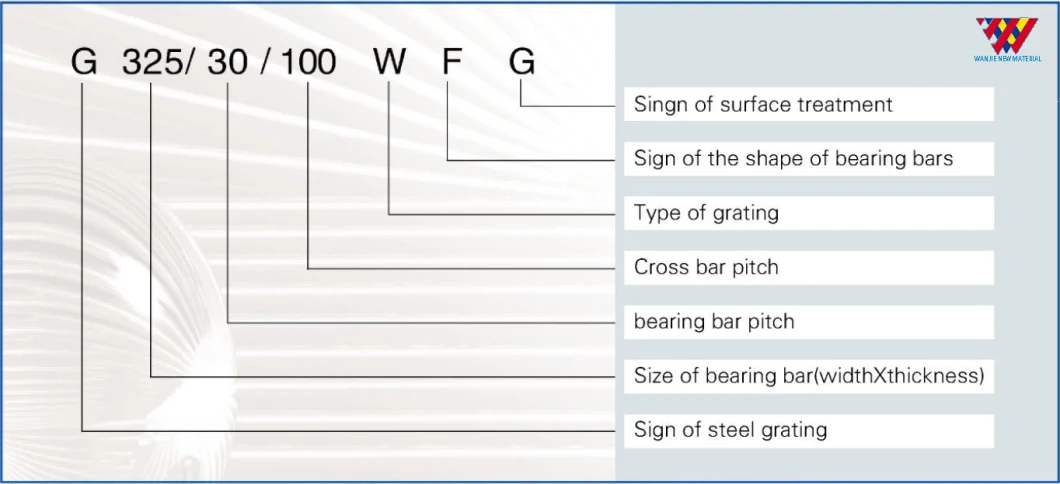 NOTES:
△Type of steel grating
W-pressure welded grating
L-pressure locked grating
C-socket welding grating
△Pitch of bearing bars ranges from15-30,40,60,80,
90mm etc.with 30,40mm recommended.
△Pitch of cross bars ranges from 30,38,50,76,100
mm etc. with 50,100mm recommended.
△Sign of the shape of bearing bar:
F-plain surface(F is usually can be omitted)
S-serrated surface
I-the section is of 'I'type
△Surface treatment:
G-hot-dip galvanizing(G is usually omitted)
P-painting
U-untreated
Quality Control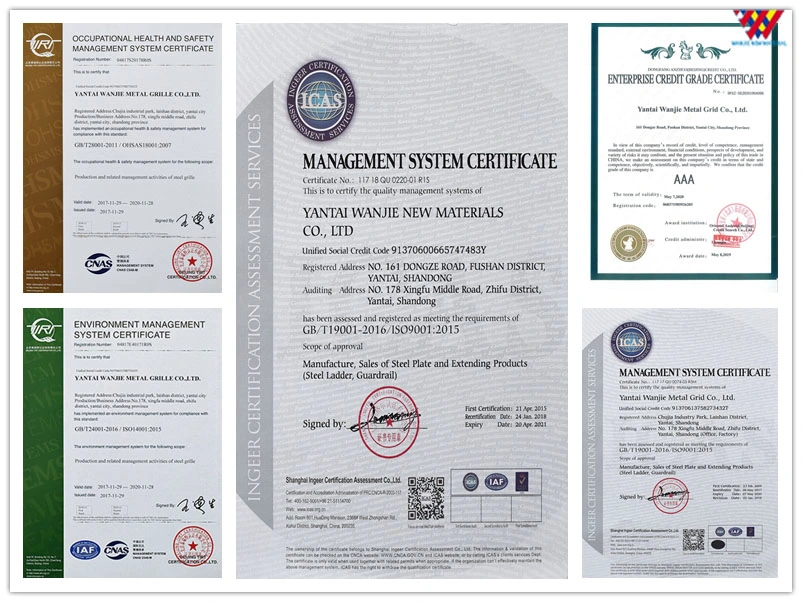 Equipment & Warehouse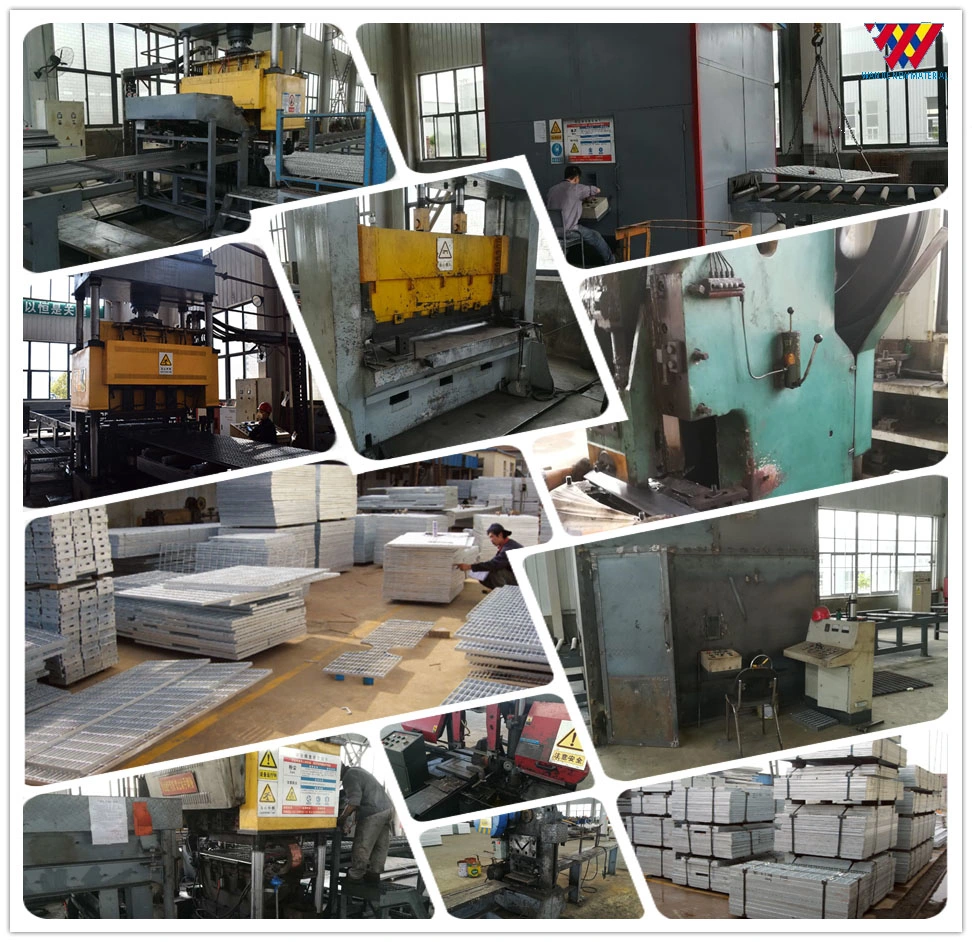 Welcome to us!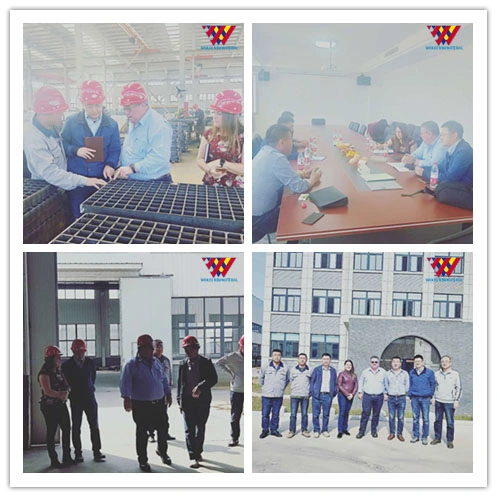 Products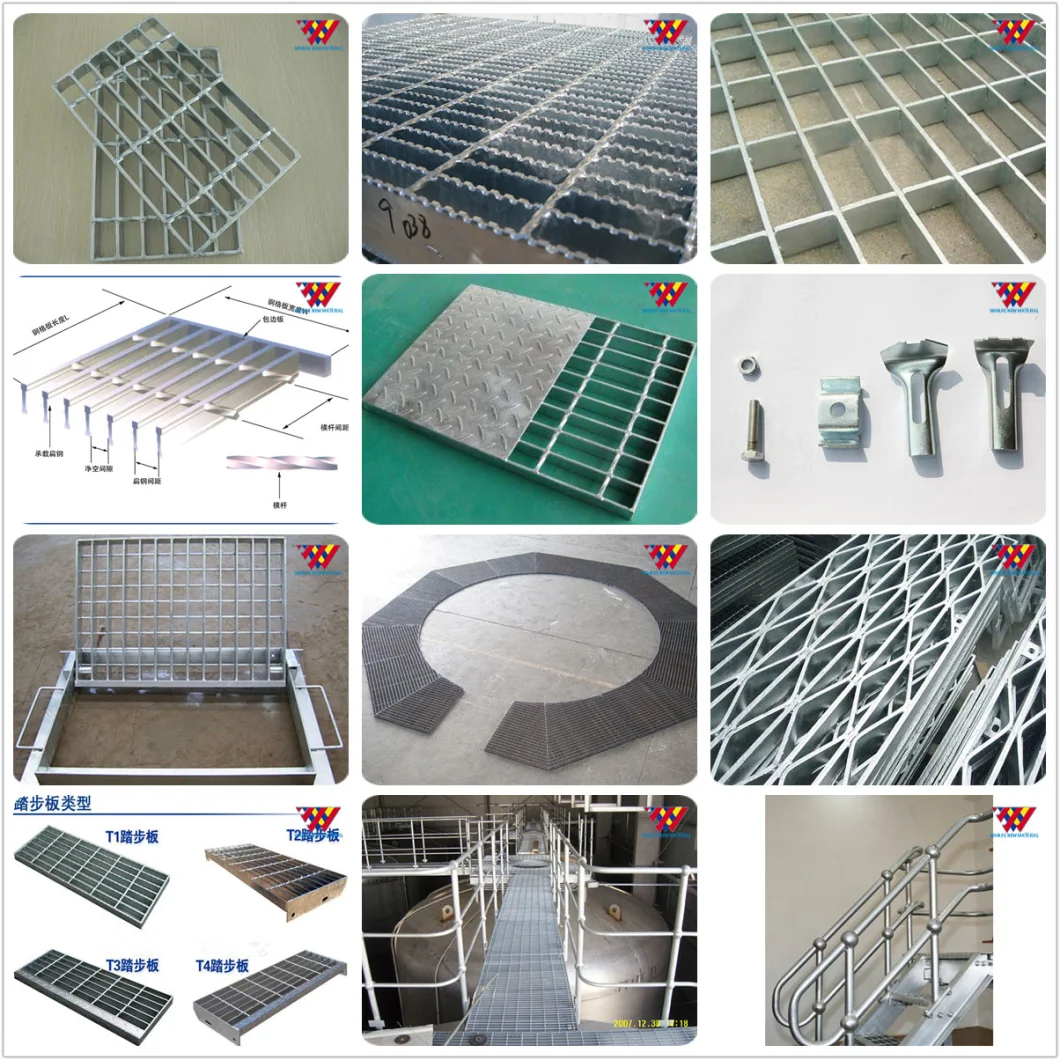 Notes for ordering:
1. Please clearly state specifications, types, quantity and required surface treatment.
2. Please provide complete design-related layout plan, structural drawing, sectional view and joint drawing.
3. In the case of stair treads, please specify its type, length, width, quantity and surface treatment.
4. If any enquiries, please contact us.