1

Mould Base

LKM, DME, HASCO etc ;

2

Cavity Material

1.2738,1.2343, 1.2344, S7, H13, P20HH, GS738H, LKM738H, 718, 8407, S136, Calmax 635 NAK80,
SKD-61,NIMAX, 45#, 50#, Aluminum for prototype mold etc.

3

Steel Hardness

20-60HRC

4

Treatment

Pre-Harden, Nitride, Heat treatment, Quenching

5

Cavity Qty

Single-cavity / Multi-cavity

6

Runner

Cold runner or Hot runner :YUDO/ HUSKY/MOLD-MASTER/SYNVENTIRE/INCO/ MASTIP/ HASCO/ DME

7

Gate

Submarine gate, tunnel gate, side/edge gate, direct gate, pin point gate, sprue gate, diaphragm gate, fan gate, cashew gate, hook gate, hot tip, hot drop, valve gate etc.

8

Plastic material for parts

PS, SAN, PA, POM, ABS, PP, PET, PC, PE, HDPE, PA66+GF, PVC, TPE, TPU, TPV etc

9

Mould Life

50K - 1 million cycles

10

Design Software

UG, CAD, PRO-E, Solid Works etc,

11

Process

CNC, high speed carve, EDM ,wiring-cutting, drill, polish etc

12

Quality

ISO9001:2000 Certified

13

Lead Time

10-30 work days depends on the structure and size of products

14

Package

Wooden Case Package or according to customer requirement

15

Price Term

EX Works, FOB Shenzhen, FOB Hong Kong, China, CFR, CIF, DDU, DDP

16

Payment

T/T, Western Union , Money Gram

17

20 years professional manufacturing experience, specialized in design and manufacture of plastic injection mould ( tooling) for Automotive, Electrical appliances ,House wares , Medical devices, Toys and Games, Communication industries and etc.

18

OEM & ODM orders are welcome.
Win Win Mold was founded in 2006. With many years of development, it has grown up to an enterprise providing a full "turn key" services to the customers, starting with product design, prototype parts making, mold design, mold making and molding production, automotive checking fixture etc. Moreover, we are specialized in plastic injection mold designing and manufacturing.
Win Win Mold builds a wide variety of Plastic Injection Molds, ranging in size from small M. U. D. Inserts to molds of 15 tons; Single cavity to multiple cavity; Proto-type to high production class 101; Standard runner/gates to hot manifolds with valve gates.
Multi-Cavities Molds
2-Shot / Multi-Material Molds
Over Mold
Unscrewing Molds
Insert Molds
Stack Molds
Cold Runner, 3-Plate, Semi-Hot, and Full Hot Runner Molds
Rapid Prototyping Molds
Large size molds
Gas Assist Molds

In Mold Labelling IML / In Mold Decoration IMD
Die Casting tools
Automotive Checking Fixture
We provide molds and products to customers from a diverse range of industries including Automotive, Household electrical appliances, Electronics, Medical, Packaging, Telecommunications and Industrial tools.
Let Win Win team support you to make your next project and every project a success!
Quality molds begin with quality design!
Engineering Capability
Win Win Mold's engineering team is using international advanced CAD/CAE/CAM design and processing integration system. Our engineers collaborate closely with our customers on all aspects of the programs so as to develop the best designed molds and that are easy to maintain and plastic components that are cost-effective to produce.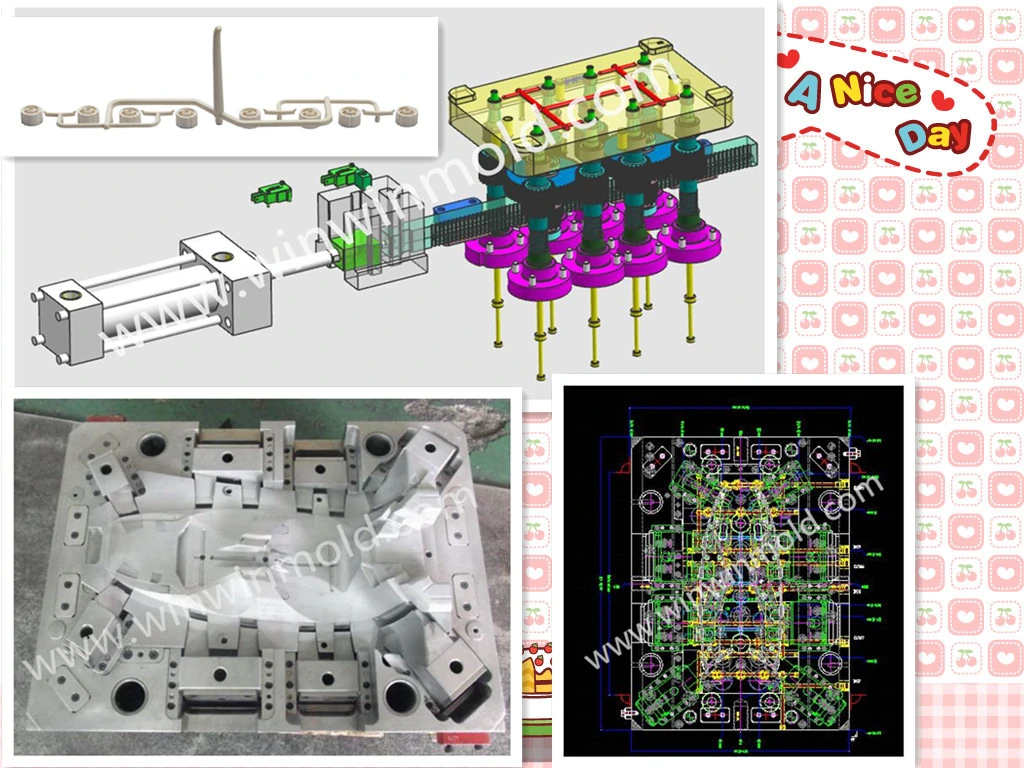 In order to offer customers the molds and products with good quality and better lead time, we set up the project management process.
After new project input, project manager with project engineer will get involve in the project process, work with engineering team to provide customer DFM report, Mold Design.
During manufacturing period, we will keep customer updated with
Weekly Progress Report containing
detailed
pictures. After
T1, mold trial report and samples dimensional report will be supplied. For mold trials and final trial before mold shipping, engineers will check the mold according to checklists to ensure mold can run well at customer's side after mold shipping.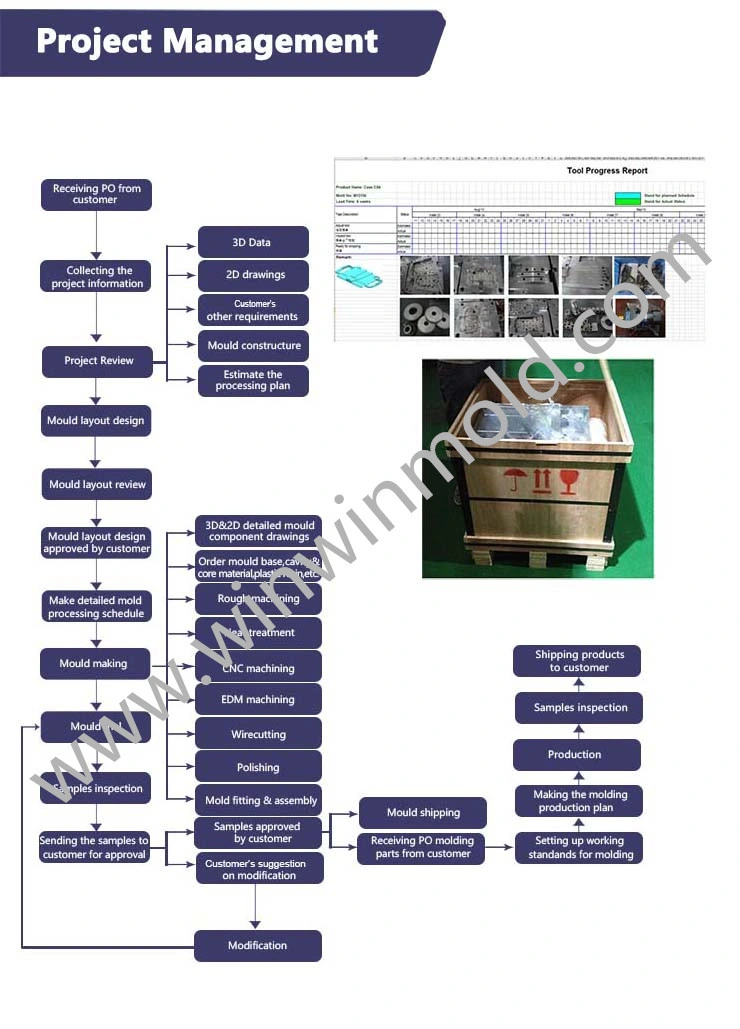 Manufacturing Capability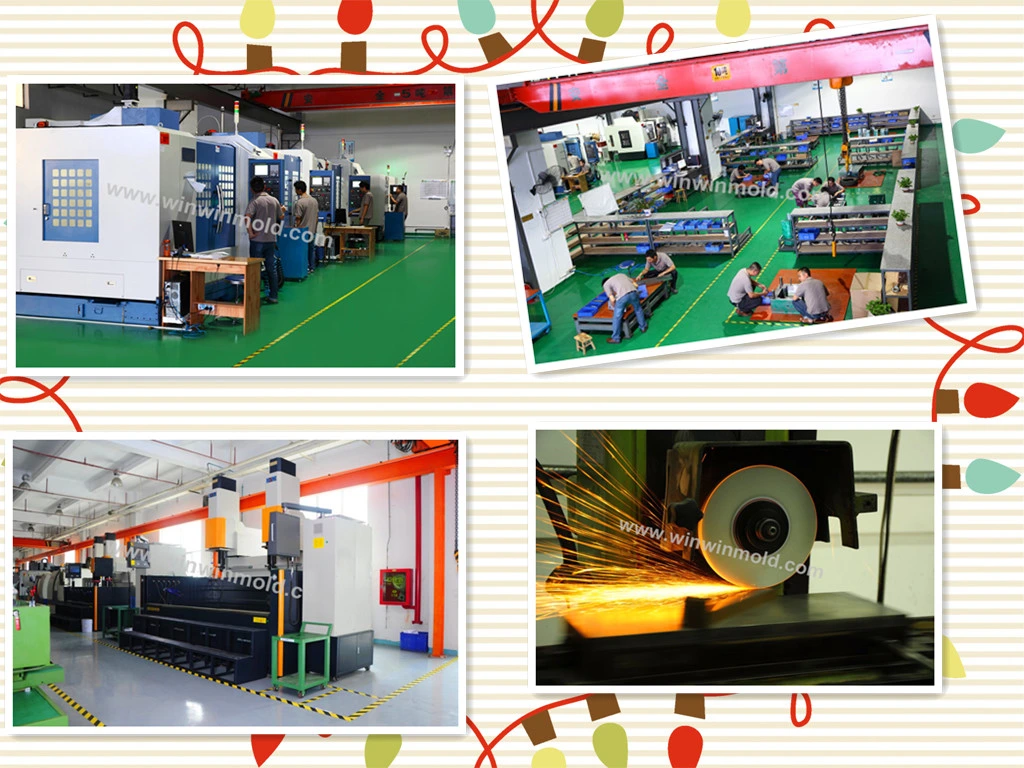 Manufacturing Capability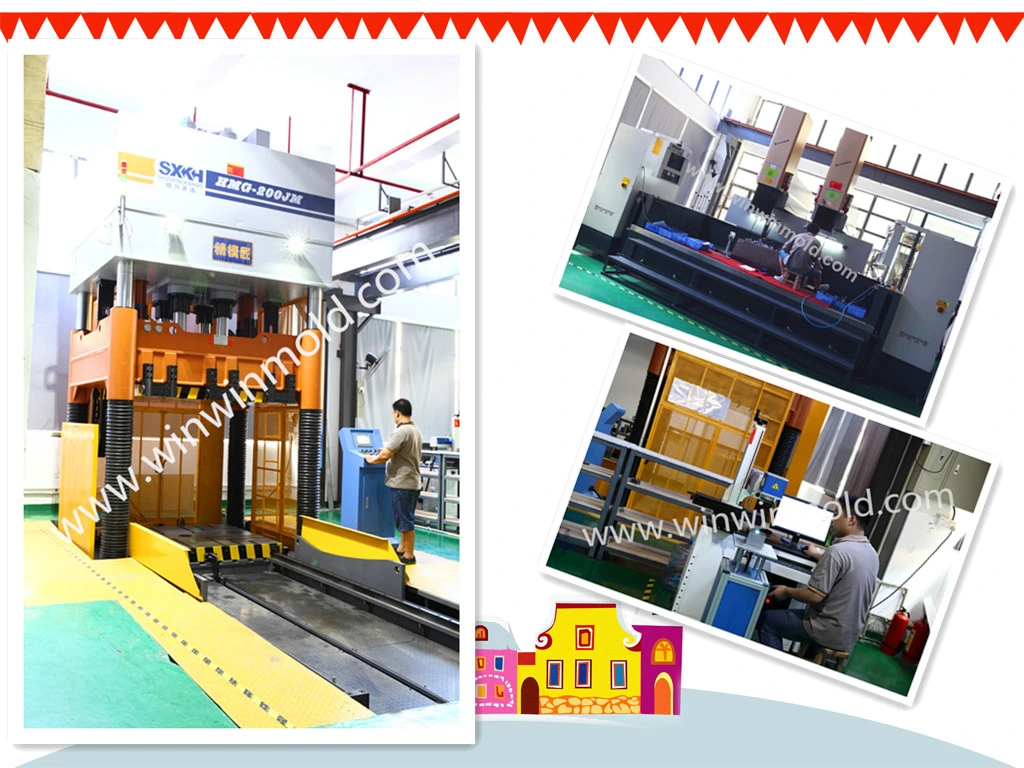 Quality
Quality is of the utmost importance as quality molds yield quality parts.
Win Win Mold is sparing no effort on each process to ensure the quality.
1. Mold Design Control
2. Mold Steel Hardness Inspection
3. Mold Electrodes Inspection
4. Mold Core and Cavity Steel Dimension Inspection
5. Mold Pre-Assembly Inspection
6. Mold Trial Report and Samples Inspection
7. Pre-Shipment Final Inspection
8. Export Product Package Inspection
We are confident that our QA team will ensure the quality of your projects with the
newest manufacturing and inspection equipment. We guarantee our tooling will meet
tough tolerances and will consistently deliver quality parts with the shortest cycle time.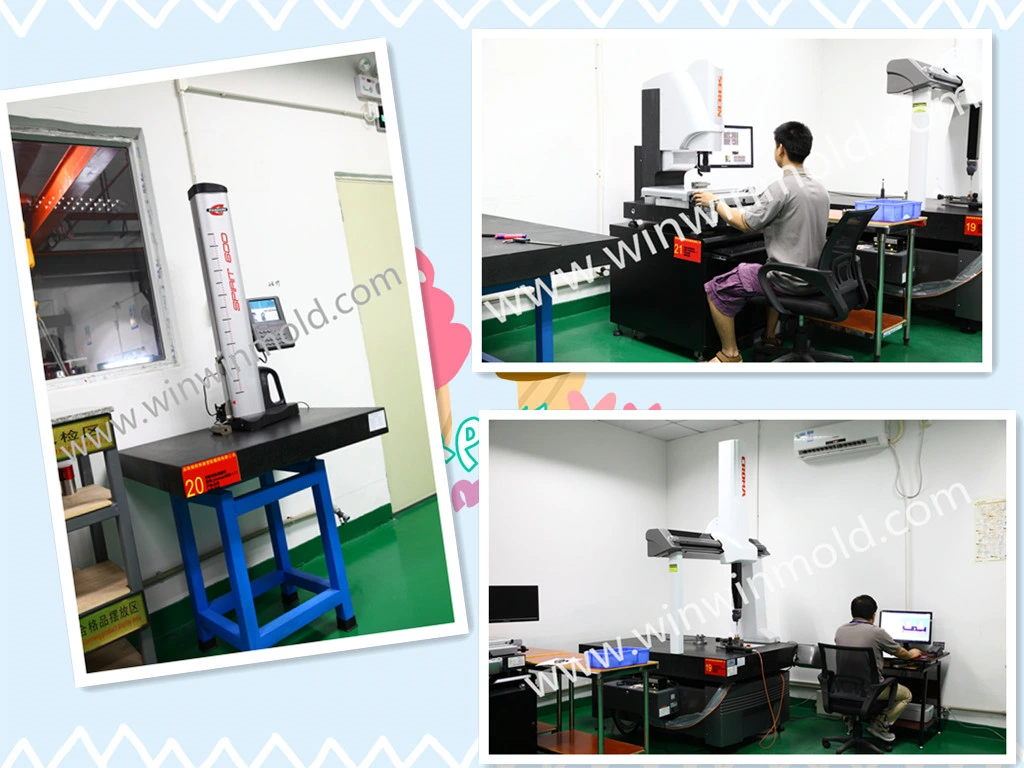 Plastic Injection Molding Production
★On-site injection plastic mold repair & maintenance
★Injection machines ranging from 80 - 600 tons
★24-hour plastic molding manufacturing shifts
★Long and short plastic injection molding
production runs
★Insert molding, dual-color molding service
★General resin and industrial plastic such as ABS,
PP, PE, HDPE, LDPE, PC, PC+ABS, POM, PMMA,
PA66+33%GF, PPT, PVC, etc.
Win Win Mold is a full service Plastic Injection Molding manufacturer in custom manufacturing. With our experienced tool makers and setters we can achieve optimum product output in a minimum of time. Your product is molded to your specifications and put through our quality inspection department to guarantee accuracy and quality at all times.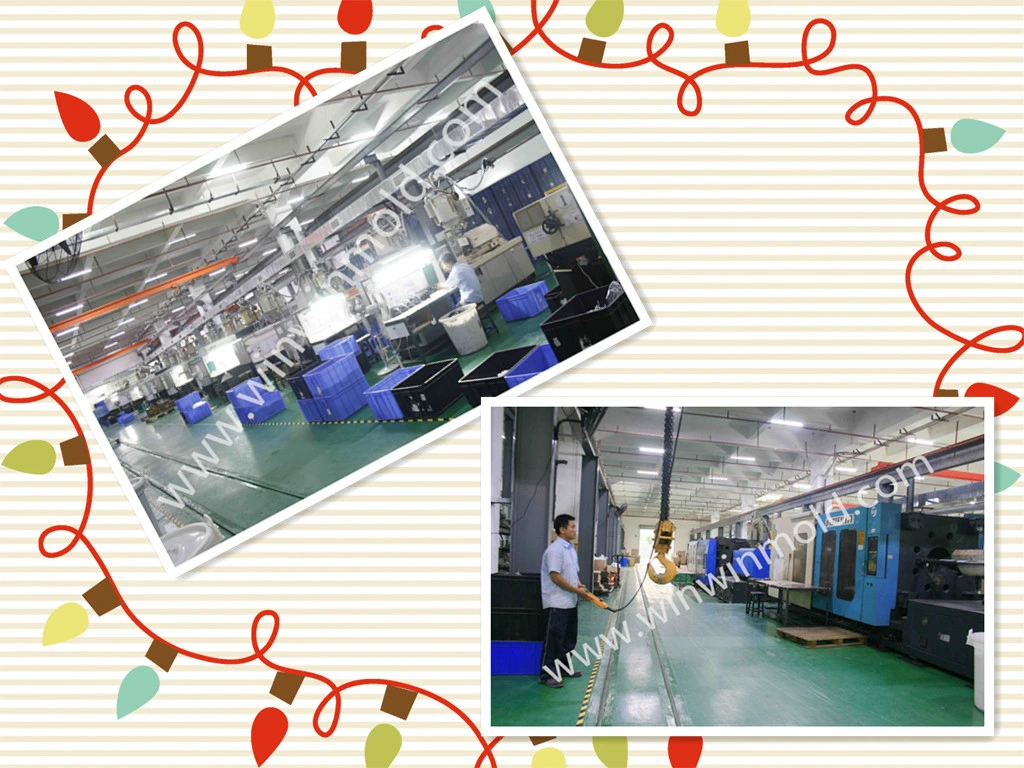 FAQ:
Q. I have an idea for a new product, but I don't know if it can be manufactured. Can you help?
A. Yes! We are always happy to work with potential customers to evaluate the technical feasibility of your idea or design and we can advise on materials, tooling and likely set-up costs.

Q. What are the advantages to have my parts manufactured locally?
A. Win Win Mold can offer quick reaction times to any changes in specification, batch size or material. We can ship small or large quantities anywhere in North America, Europe overnight to accommodate unforeseen changes in demand.

Q. My components have already been developed on CAD. Can you use the drawings?
A. Yes! DWG, DXF, IGES, Solid works and STP, X_T files can all be used to generate quotes, models and mould tools - this can save time and money in producing
your parts.

Q. Can I test my idea/component before committing to mould tool manufacture?
A. Yes, we can use CAD drawings to make Prototype models for design and functional evaluations or market test.

Q. What type of plastic is best for my design/component?
A. Materials selection depends on the application of your design and the environment in which it will function. We will be happy to discuss the alternatives and suggest the best material.
Q. What type of mould tool do I need?
A. Mould tools can be either single cavity (one part at a time) or multi-cavity (2,4, 8 or 16 parts at a time). Single cavity tools are generally used for small quantities, up to 10,000 parts per year whereas multi-cavity tools are for larger quantities. We can look at your projected annual requirements and recommend the
best tooling option for you.
Q. Ok, I've decided to go ahead with my project. How long will it take to get my parts?
A. It can take 3 to 6 weeks to have the mould tool manufactured depending on the part's complexity, size and the number of impressions/ cavities (single or multiple). After we receive your final approval on the tool preliminary design, you can expect delivery of T1 parts within 3-6 weeks. And during mold building process, mold build Weekly Update will be provided to you every week for your better understanding of the manufacturing progress in our work shop.